Stars at the Baftas took along activists as guests to shine a spotlight on the entertainment industry's campaign against sexual harassment and gender inequality.
Gemma Arterton, Andrea Riseborough and Naomie Harris were among the actresses who were accompanied by advocates as part of the Time's Up initiative.
Arterton walked the red carpet at the Royal Albert Hall with Eileen Pullen and Gwen Davis, two of the 187 "Dagenham Girls" who walked out of the Ford Motor Company's Dagenham plant in June 1968 after learning their work was classified as unskilled – leaving their pay 15% below that of their male counterparts.
The actress said she was "really happy and proud that I'm with Gwen and Eileen because they represent a normal person speaking up for what is actually right".
"The main thing we want to say tonight is we're here, we're here for you and we will listen," she said.
Arterton starred in Made In Dagenham, a stage musical about the strike. Ms Pullen and Ms Davis said of her performance: "She really did us proud."
Riseborough walked the carpet with Phyll Opoku-Gyimah, a co-founder, trustee and executive director of UK Black Pride.
The actress told the Press Association: "From my perspective, when we get to do anything like this it kind of makes these things worthwhile. I'm here tonight to stand in solidarity with every woman, every person in the world who has suffered sexual abuse in the workplace."
Ms Opoku-Gyimah said: "It's absolutely important to be here. When these cameras stop rolling and Andrea goes back to work and other women like Andrea go back to work in the industry, we've got to make sure that they are supported, that their stories once told are believed, and there is no silencing of women.
"This is about empowerment, this is about women being liberated and feeling free to talk about what's happening to them, but also calling for equality, freedom and justice."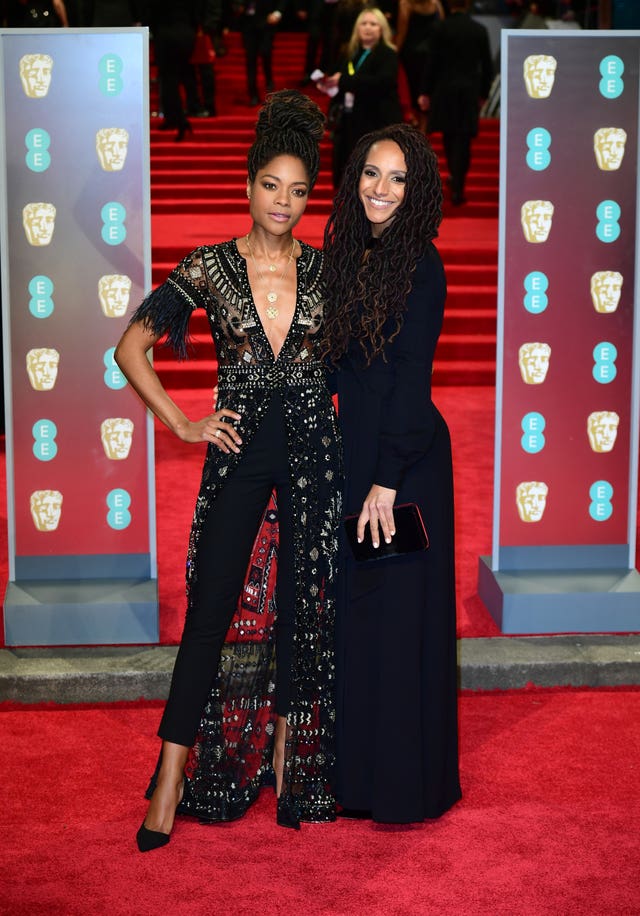 Harris attended with Afua Hirsch, a writer and lawyer who penned the best-selling book, Brit(ish).