TikTok will be the official entertainment partner for the Eurovision Song Contest for a second year.
The European Broadcasting Union (EBU) selected the social media platform to livestream the competition as well as release exclusive performances and behind-the-scenes content.
It comes as the UK Parliament said on Thursday that it will block the Chinese-owned app from its devices and networks over security concerns.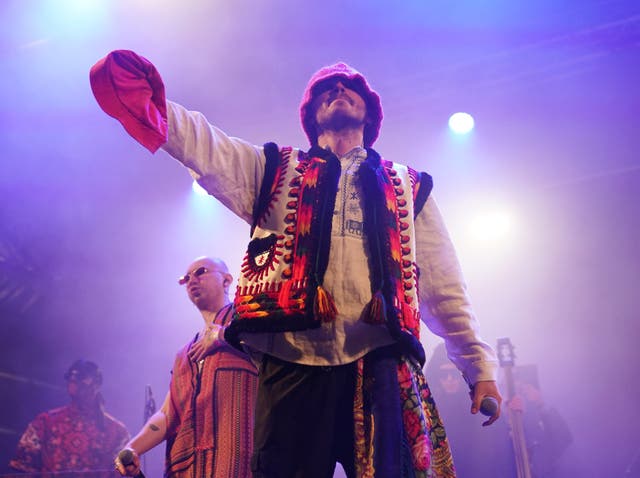 Martin Osterdahl, the EBU's executive supervisor for Eurovision, said: "Millions of new Eurovision Song Contest fans discovered the event through TikTok last year and we know millions more will be excited by this year's extra special event in Liverpool.
"Both the Eurovision Song Contest and TikTok provide an international platform for discovering fresh new music and artists and we look forward to working together in creating more huge hits in 2023."
TikTok is also partnering with Visit Liverpool after the city was chosen to host the contest on behalf of last year's winners Ukraine due to the Russian invasion.
The social media app will promote busking sites in the city and host performances in the Eurovision Village – the official fanzone on Friday May 12 from 6.30pm.
Susan Finnegan, Culture Liverpool commercial director, said: "We're delighted to be partnering with TikTok, showcasing our iconic city on a global stage and telling the authentic story of Liverpool through the eyes of visitors – the content creators.
"Partnering with such an influential brand has the power to accelerate our destination positioning, and therefore support the growth of our glorious visitor economy sector."
Rich Waterworth, TikTok general manager operations Europe, said: "We've seen Eurovision legends start their journeys on TikTok – like the UK's Sam Ryder – and Eurovision songs thrive on the platform well beyond the contest itself, like Maneskin's Zitti E Buoni.
"We can't wait to see what Eurovision 2023 has in store."
British TikTok star Ryder, 33, was runner-up in 2022 to Ukrainian folk rap band Kalush Orchestra.
TikTok is owned by Chinese internet company ByteDance, which argues that it does not share data with China, but Beijing's intelligence legislation requires firms to help the Communist Party when requested.
Following the Government announcing earlier in the week it was banning TikTok from official devices, the House of Commons and Lords said it would also be barred across the Palace of Westminster.
A spokesman for Parliament said TikTok "will be blocked from all parliamentary devices and the wider parliamentary network".
"Cyber security is a top priority for Parliament, however we do not comment on specific details of our cyber or physical security controls, policies or incidents."
TikTok called the move "misguided and based on fundamental misconceptions" about the company and said it is "disappointed" by not being "offered any opportunity to address concerns and only ask to be judged on facts and treated equally to our competitors".
The platform added: "We have begun implementing a comprehensive plan to further protect our European user data, which includes storing UK user data in our European data centres and tightening data access controls, including third-party independent oversight of our approach."
A spokesperson for the BBC, which is organising this year's Eurovision as national broadcaster, said: "The BBC takes the safety and security of our systems, data and people incredibly seriously.
"We constantly review activity on third-party platforms – including TikTok – and will continue to do so."
The BBC allows staff to use the app on corporate devices for editorial and marketing purposes.
It said it will continue to use TikTok to promote its content, including news stories, but will be regularly assessing the situation.
TikTok will livestream the two Eurovision semi-finals – on Tuesday May 9 and Thursday May 13 – as well as the grand final on Saturday May 13.