Holby City actress Jaye Jacobs will soon be seen back in the emergency department as she joins the cast of Casualty.
Jacobs, who starred as nurse-turned-ward sister Donna Jackson in the recently ended BBC medical drama, will make her entrance on its sister show in April.
She will be joining the long-running BBC programme alongside four new characters including The Larkins' Barney Walsh and I Hate Suzie actress Sarah Seggari, who will portray the show's first hijab-wearing Muslim nurse.
Jacobs said she was "thrilled" to be making the move to Casualty, which she described as a "legendary show".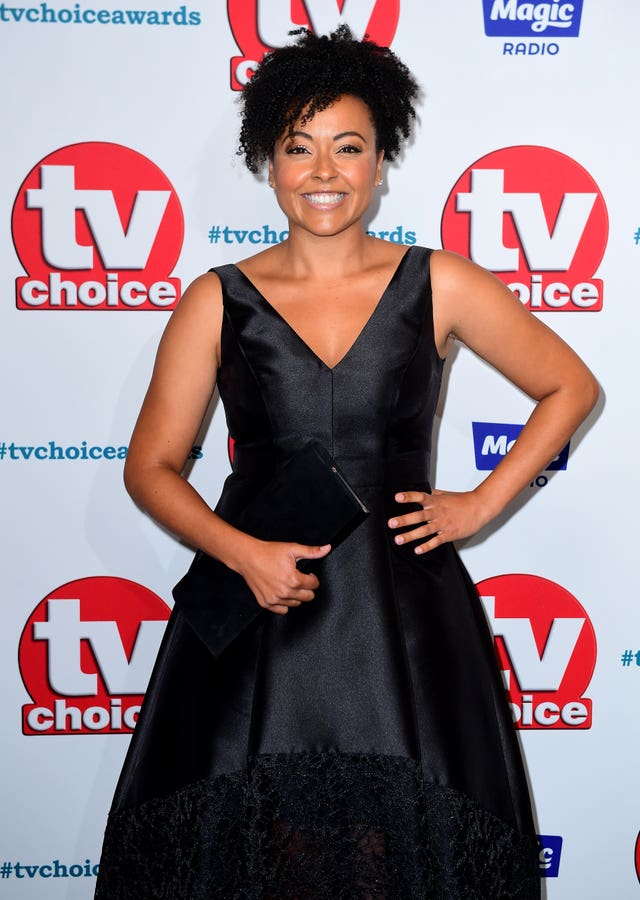 The actress will be returning to familiar corridors as Holby City debuted in 1999 as a spin-off of Casualty, with both shows set in the fictional Holby City Hospital.
She originally joined the cast of Holby City in 2004 and departed in 2011 before reprising her role in 2017 until it finished its 23-year run last year.
Her character will be accompanied by accident-prone Cameron, who will be played by Walsh.
The actor, who is the son of TV presenter Bradley Walsh, said: "I can't wait for the viewers to meet nurse Cam as he arrives at Holby and very quickly realises he might have bitten off more than he can chew."
Seggari said she was honoured to portray straight-talking and confident Rida.
"I cannot wait to show the viewers who Rida is, she is the strength and the mother in the group," she added.
"She has no problem putting people in their place even if it might come across a bit abrasive, but will always stay loyal to her friends."
They will also be joined by Small Axe's Eddie-Joe Robinson and Anna Chell, who played Kerry Lockwood in The Bay.
Robinson, who has also appeared in Grantchester and Emmerdale, will portray ambitious and glory-hungry Ryan, who excelled at school but will soon get a wake-up call working in a busy emergency department.
He said joining the show had been a "fantastic experience" as he felt like he had stepped into a family.
The actor added that his character will bring "fun and banter" to the show as well as his slightly cocky nature, which he said will "definitely place him in hot water".
Meanwhile, Chell will play quick-witted and outgoing Jodie, whose plans for a fresh start at the hospital are soon scuppered as she is reacquainted with a figure from her past.
She said: "It's been an absolute buzz so far, the team at Casualty are so welcoming.
"Joining with the others has been such a beautiful experience, we have built up a great connection and friendship – filming scenes with those guys is always a laugh."
Jon Sen, executive producer of Casualty for BBC Studios, said: "We are thrilled to introduce these exciting new characters to the Casualty fans.
"Jodie, Cam, Rida and Ryan are a breath of fresh air – bringing hope, heart, wit, warmth and irreverence to the ED.
"We are sure the audience are going to love them as much as we already do."
Casualty continues on Saturdays on BBC One and iPlayer.