Fish caught by foreign vessels in British waters should be landed, processed and sold in the UK to help rebuild its fishing industry, Ukip has said.
The Eurosceptic party wants the next UK government to make fisheries a "red line" in forthcoming Brexit negotiations, while also scrapping the EU common fisheries policy (CFP) in its entirety, plus enforcing a 200-mile exclusive economic zone (EEZ).
It added a time-limited licence should be offered to foreign flag vessels which allows them to fish within the UK's territorial waters during the rebuilding period.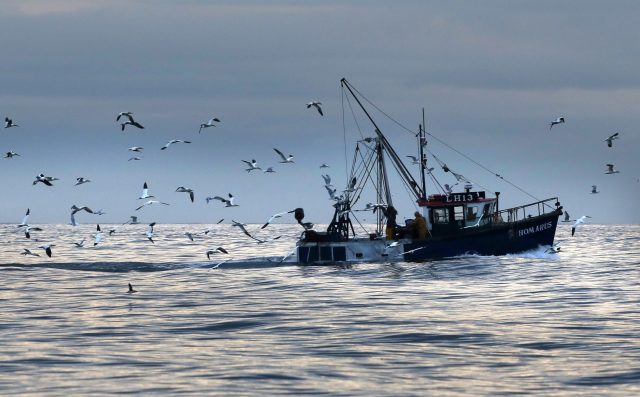 Changes to UK law are needed to ensure all fish caught within the EEZ are then brought back and sold within the country, the party said.
Ukip leader Paul Nuttall claimed Conservative ministers have refused to give a clear commitment that Britain will "take back full control" of its exclusive maritime zone.
MEP Mike Hookem, Ukip's fisheries spokesman, bemoaned the lack of "balls" from successive governments to stand up for the country's fishing industry.
Speaking in Westminster as the policy was launched, Mr Hookem said Theresa May is "poised to betray" the UK's fishing industry.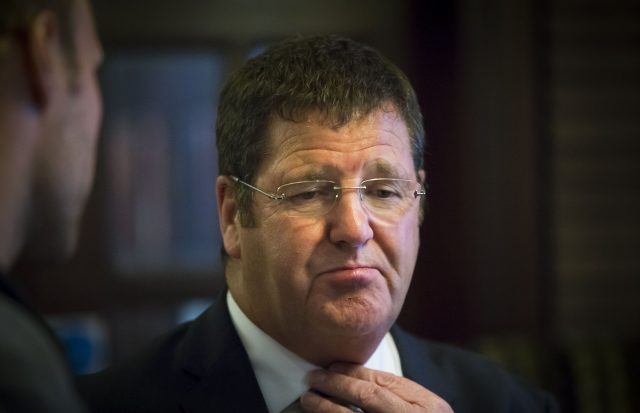 He said: "I demand the Government make fisheries a red line in the coming negotiations."
Mr Hookem added: "Ukip today demands that one of the first acts of any new government is to secure the future of our fisheries, commit to leaving the CFP and withdraw from the 1964 London convention.
"The fact is we have a massive British industry waiting to be unleashed from the shackles of the EU – we just need the guts to do it."
Mr Hookem said the CFP would need to be replaced by a series of policies, with a new Fisheries Bill created following consultation with the industry to help rebuild its grassroots.
On the licence plan, he said proceeds would be "directly invested" into the UK fishing and processing industry.
Mr Hookem was unable to provide an estimate for the number of licences issued to foreign vessels under the first year of such a scheme.
He said: "If you want to come into our waters, you get a licence and in the licence it states you must land that fish caught in British waters in British ports, processed in British factories with British workers, and paid for by French, Spanish and whatever."
Pressed on the numbers, Mr Hookem said it depends how many want to come to UK waters – noting currently every other nation in the EU is "plundering our seas".
He added: "They'll all want to come into our seas as it's our fish that's feeding them. What I'm saying is we need those fish back, we need our waters back and we need to be processing that fish."
Mr Nuttall, introducing the policy, said: "In the 1970s a Tory prime minister, Edward Heath, signed away our sovereign seas and ruthlessly condemned the British fishing industry to decades of decline.
"We now have another Tory Prime Minister whose ministers refuse to give a clear commitment that we will take back full control of our exclusive maritime zone."